Take a look at the BODEGA43 factory
The BODEGA43 factory exclusively produces wine fridges and wine coolers. For example, we do not manufacture white goods or other electrical equipment, but only focus on the wine coolers market. Our full commitment to the production of wine coolers allows us to focus on optimal performance and maturation for wine storage.
All BODEGA43 wine coolers are built by hand. That is why in some cases it is also possible to have adjustments done to your BODEGA43 already carried out from the factory. Of course not everything is possible and take into account a long delivery time and a higher cost price.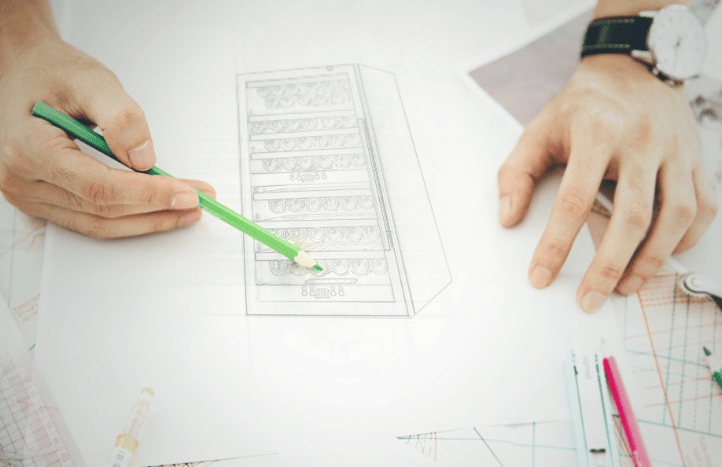 The design table of 
The birth of each BODEGA43 model begins on the drawing board. An eye-catching design is the hallmark of every BODEGA43, making your wine cooler a showpiece in your home. Our designers are true artists. After the design is on paper, we build multiple test models of each new model so that we can make adjustments to the design and test and improve the intended performance in practice. Suppliers also adjust their production processes for a new model and are informed about the required specifications of the materials. The entire process from the drawing board to the moment the first new model leaves the factory takes about 18 months.
Strict quality controls of  .
Before a BODEGA43 leaves the factory, it is extensively tested. For example, all important electrical components are individually tested under extreme conditions between -25 ° C and + 45 ° C before being assembled.
Every machine that leaves the factory has been tested for performance at least twice over an extended period of time. This enables us to keep the number of failures to a minimum.
Finally, every machine is cleaned by hand just before packaging, so that your BODEGA43 can be delivered to you in optimal condition.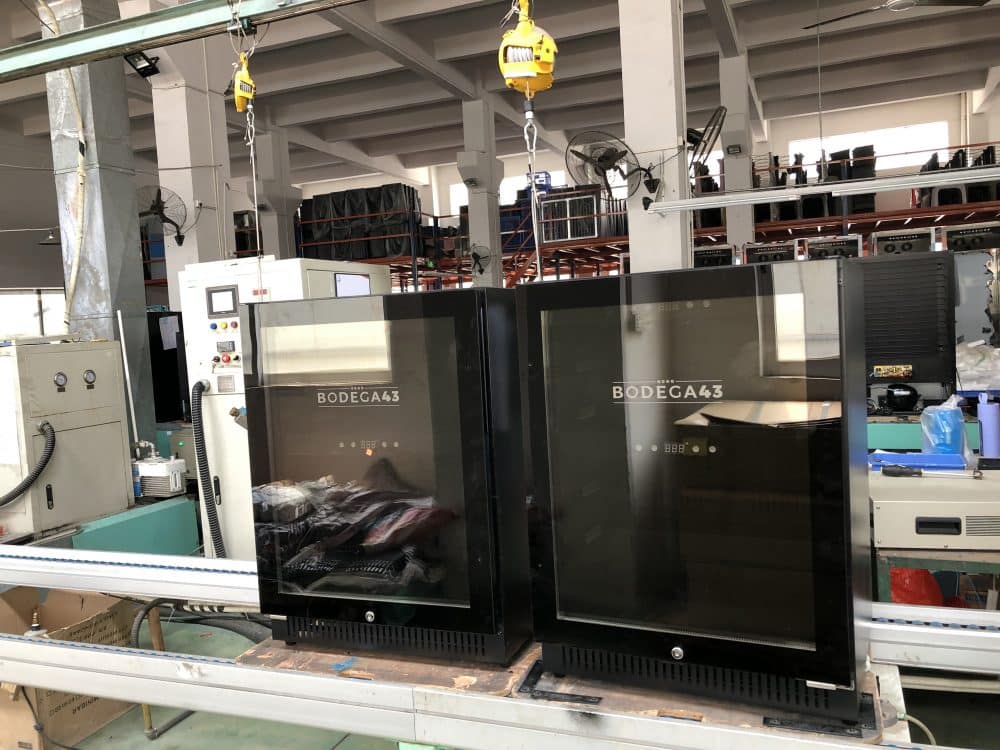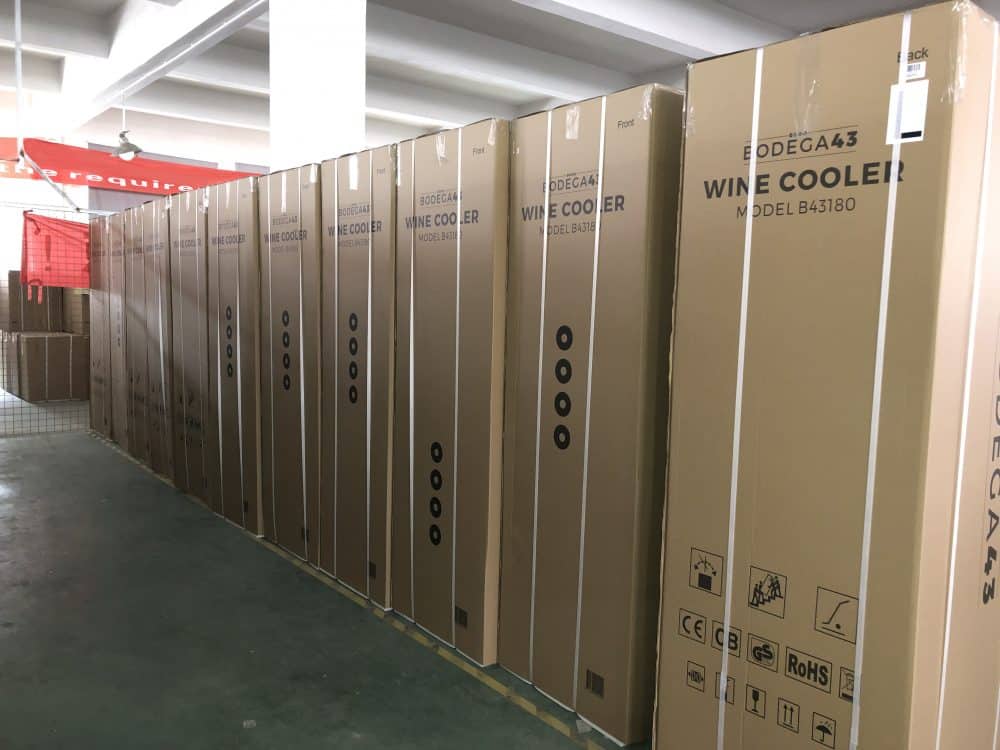 When a BODEGA43 has passed all tests, it is packed in a protective box and transported upright to the storage and distribution center in the country of destination. There he waits for the moment when you have decided that BODEGA43 is indeed the best cellar for your wines. From that moment on we can deliver it to you at lightning speed and under the best possible conditions.
BODEGA43 can be found in the Netherlands, Belgium, Luxembourg, Germany, Austria, Switzerland, Spain, Italy, United Kingdom and Israel.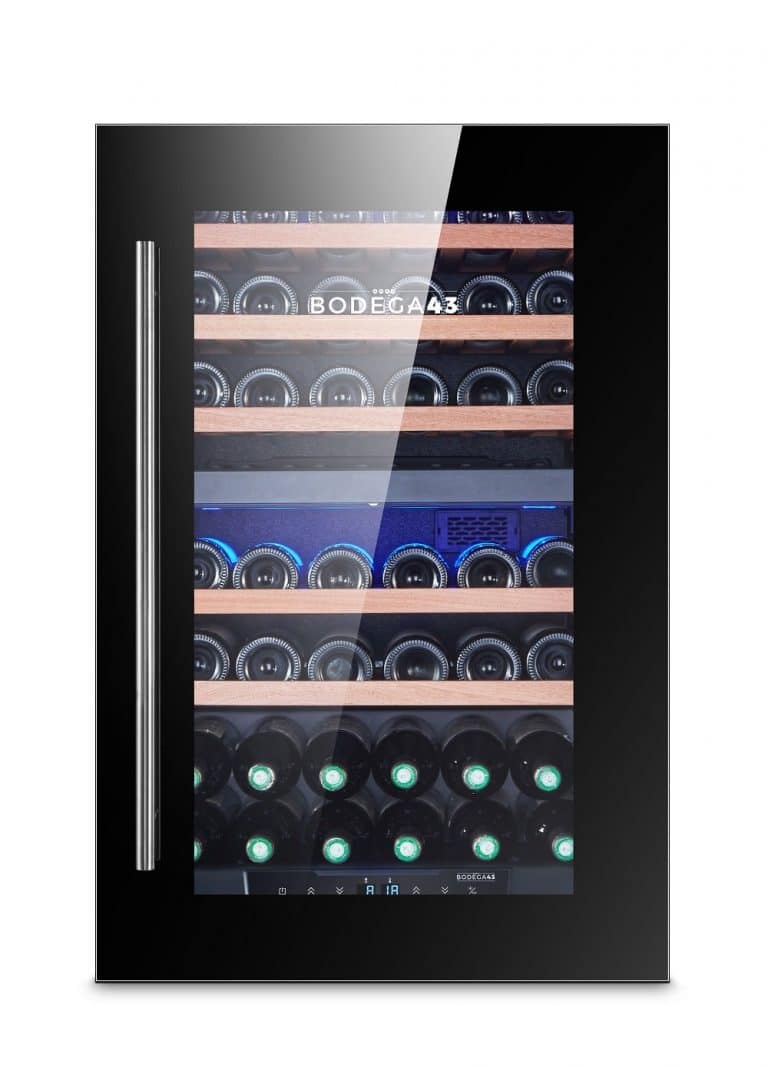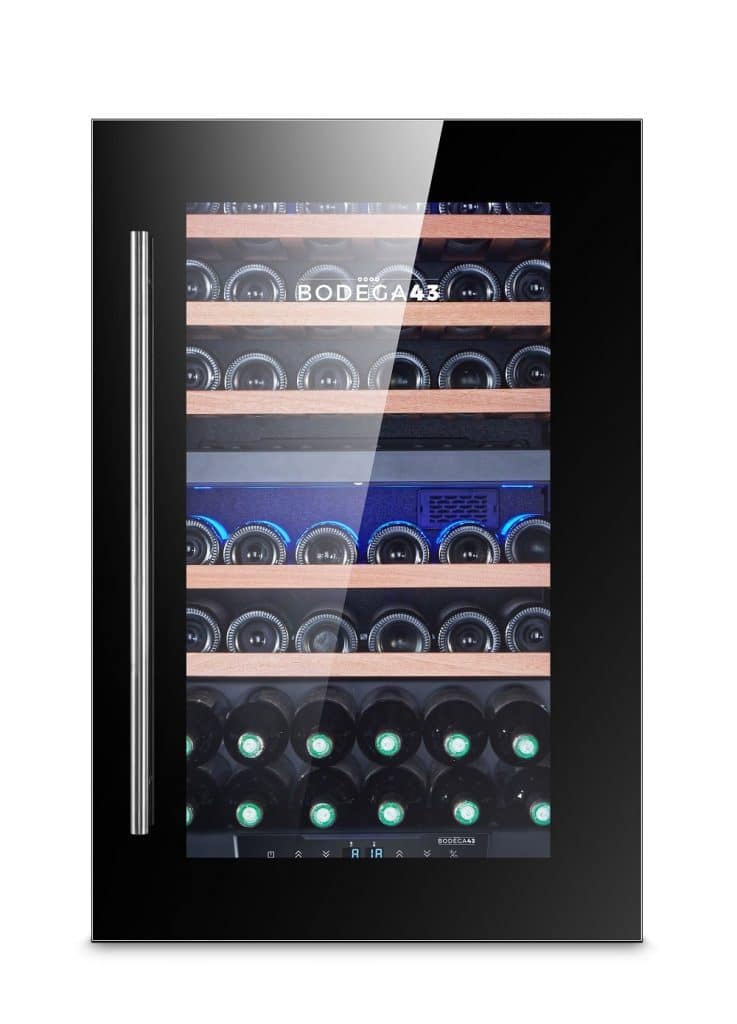 B4342 Built in wine cooler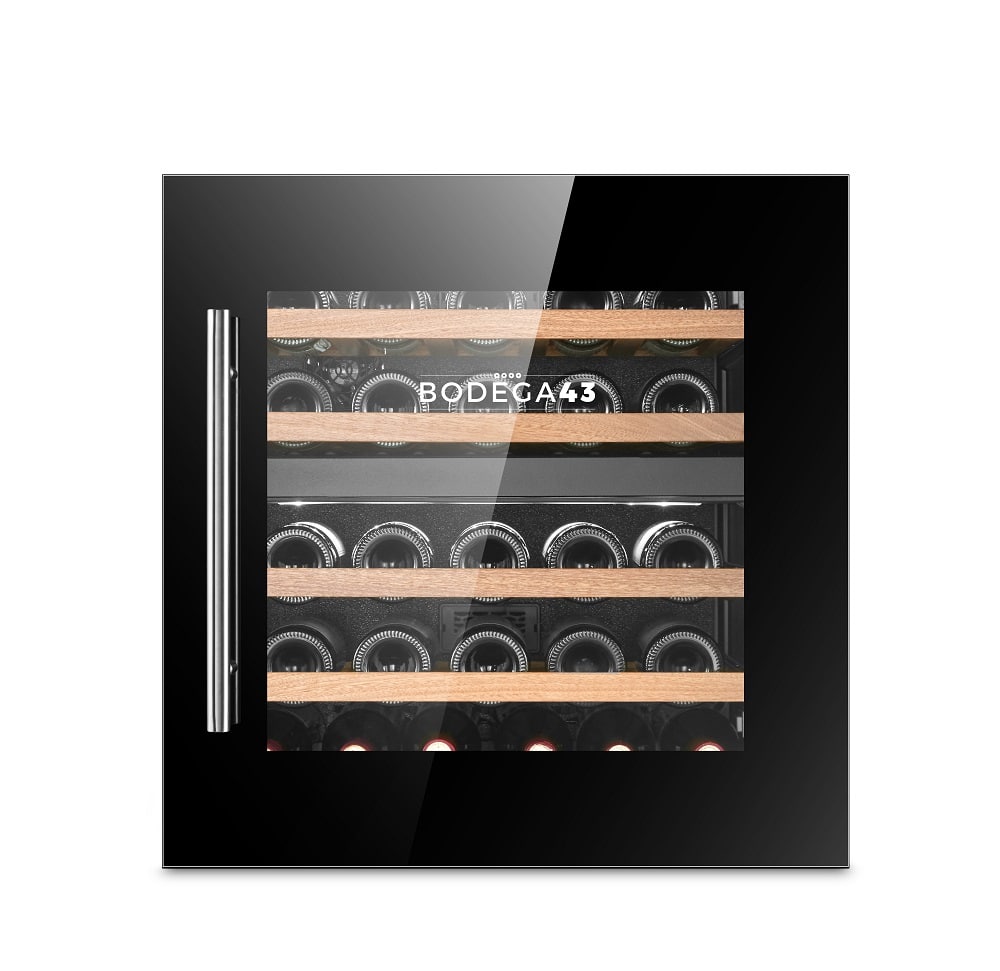 B4325 Built-in Wine cooler
B4328 Wine Climate Cabinet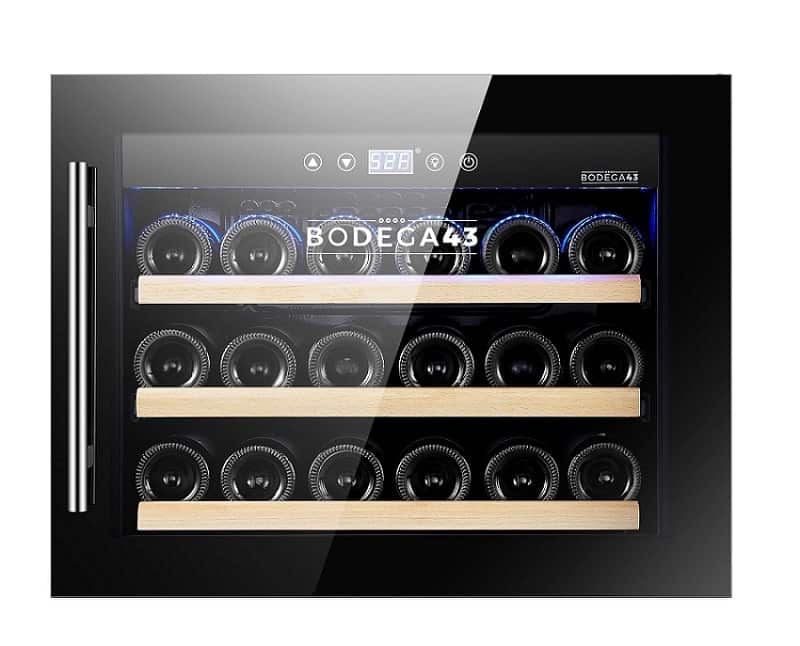 B4318C Built-in wine fridge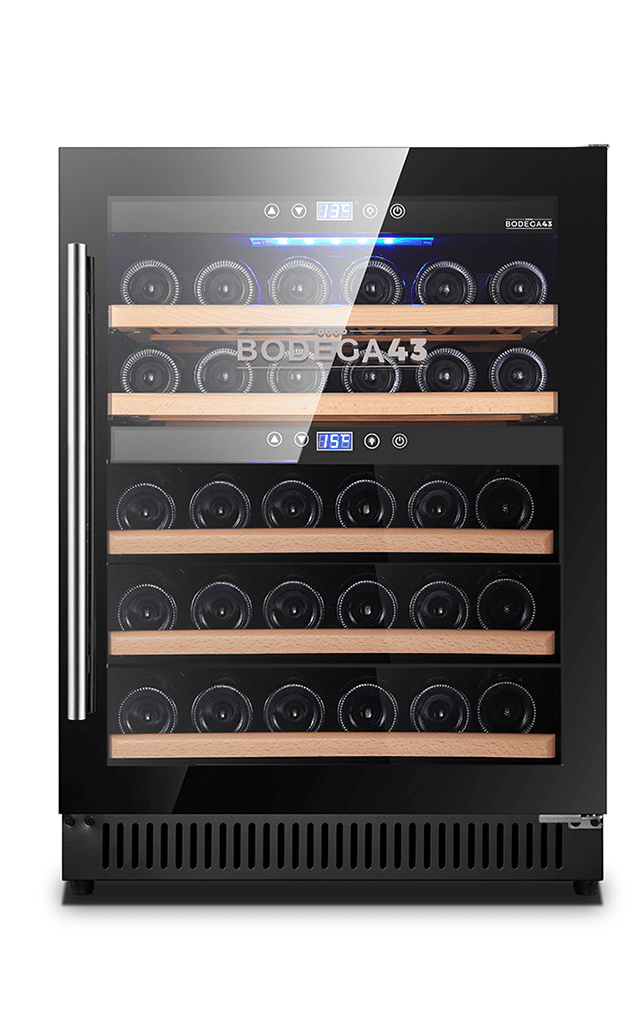 B4340 Built-in Wine cooler
Stay updated about BODEGA43